BIG SALE!
The signs displayed in our windows are part of a series titled "BIG SALE!". The project was begun in 2001 and now includes posters for well over 100 different items.
The entire BIG SALE! inventory is available for purchase.
They are $75 each, 27x32, signed, hand-lettered acrylic and ink on paper.
USPS shipping in a heavy duty mailing tube is available for an additional $12 (within the US).
Orders can be placed by email: emptyset@taconic.net or phone: (518) 781-3899
The entire series of posters can be found photographed and archived below but can also be browsed as a (zipped pdf) text document here:
BIG SALE! pdf
press:

WAMC Public Radio's feature on Empty Set Projects and the BIG SALE! poster series can be found streaming
here
and as an mp3
here
. The Berkshire Eagle's front page article on the posters can be found
here
.
currently on display: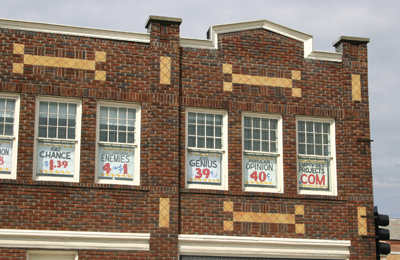 BIG SALE! (set 10)


past window series: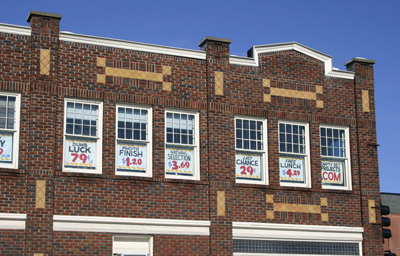 BIG SALE! (set 9)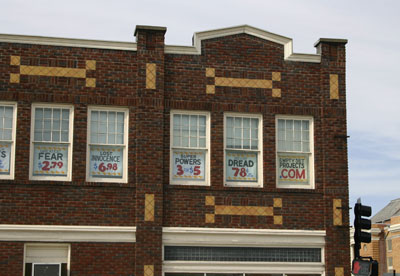 BIG SALE! (set 8)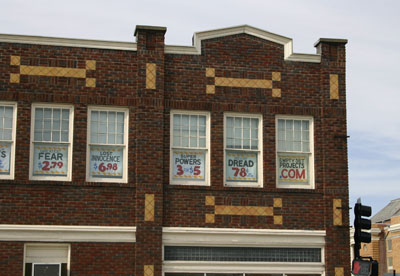 BIG SALE! (set 7)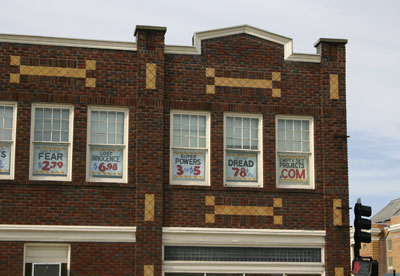 BIG SALE! (set 6)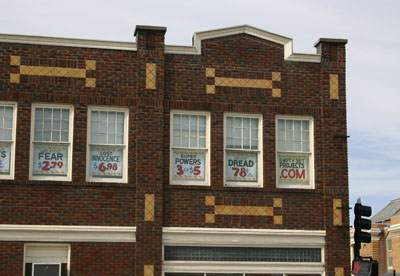 BIG SALE! (set 5)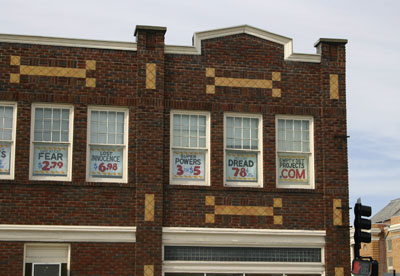 BIG SALE! (set 4)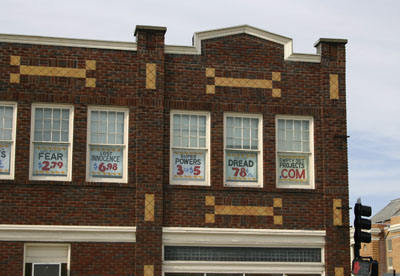 BIG SALE! (set 3)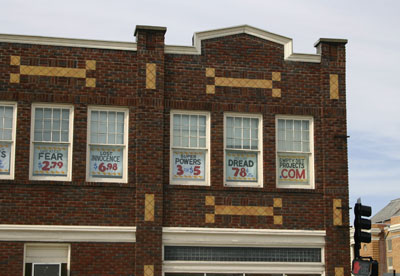 BIG SALE! (set 2)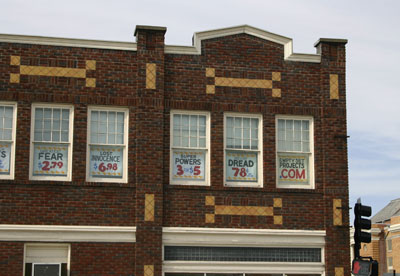 BIG SALE! (set 1)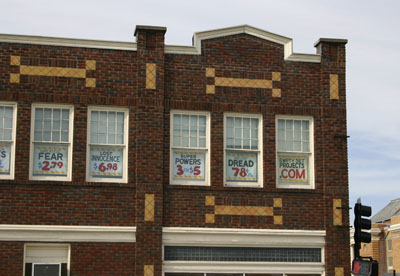 Turn Left.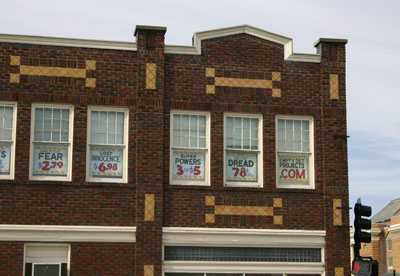 These colors don't run (they bleed).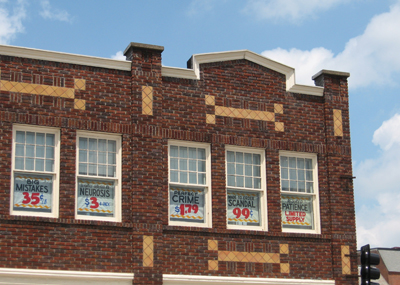 ON SALE! (version 2.0)


lightbox pieces

1984

I AM A COMMODITY!

HELLO

Support This

Love, Peace, American Distress

various anti-war